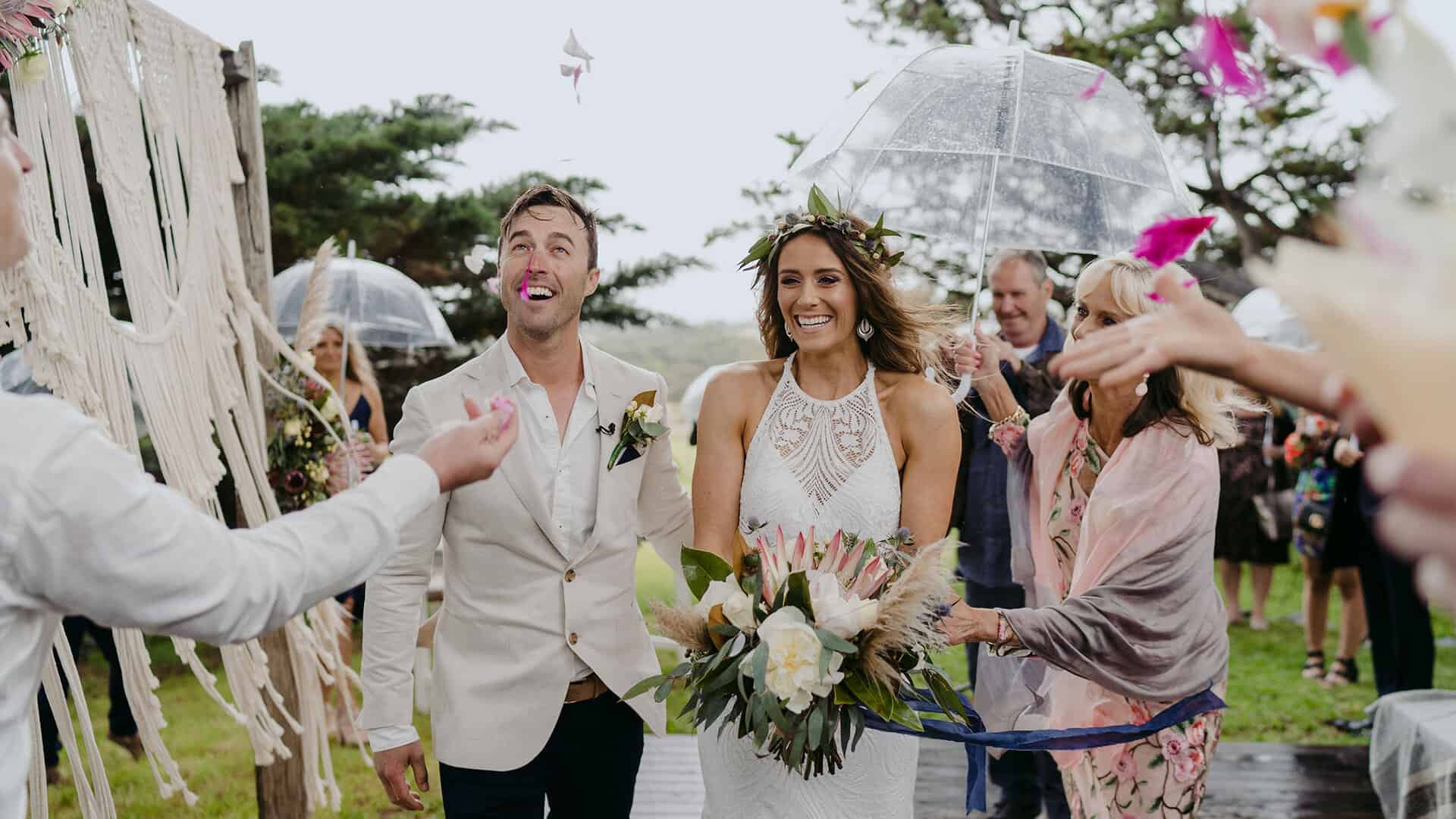 wildly personable storytelling meets contemporary wedding films - directors edge colours unique stories for loved up humans.
There's no storylines or same-same, because we never tell a story twice. Instead, it's filmmaking propelled by you, them and all the fun moments in between.
With radiating charisma, Directors Edge is more than a videographer that shows up, gear in tow. With Glen at the helm, you get a filmmaker, creator and life of the party — also known as the triple threat. Plus, you get a new best friend who's been known to slay the dance-floor on more than one occasion.
Our personalised wedding films capture the momentum of the I Do's, to the soft hum of human connection, so every time the play button hits, you feel those moments all over again.

Hi! I'm Glen (with one N).

I put oomph into everything I do. Work, friendships, clients and dance moves. You name it. When you get Glen, you get gusto.
And it's that kind of energy I put into each wedding film. Since we will be spending A LOT of time together, let's cut the awkward politeness and jump into the deep end.
Let's meet over a hot choc (with 3 marshmallows) to chat and get the vibes going. I'm here to be your new best friend and make sure your wedding day is eternalised.
Also, Yarra Valley is my stomping ground. But travel is a big tick in my book. I've had the privilege of capturing loved up humans across regional Victoria (Echuca/Moama, Bendigo, Mornington, Geelong, Phillip Island), and overseas (such as Portland OR, Colorado and Las Vegas). So wherever you go, I'll be there.
Drop me a line and let's get this happening.
Glen
Years in the Wedding Industry
Times I've watched the Harry Potter series end to end
Number of marshmallows consumed in 2022-2023 financial year
"Honestly, there aren't enough positive words to describe Glen and all his amazingness. From our first meeting, where it was easy and like we had been friends for years. To the lead up to our wedding day, where he had so much insight and advice to offer. To the day of our wedding, where he was there every second but always discreet so that you never felt like you were in front of a camera and then to after, where we got to see and relive our special day and aspects that we never took in on the day. Every single step, Glen was incredible. Our film is something to cherish and one that we love watching every anniversary and all the emotions come flooding back. I highly recommend getting a wedding film because it's so much more than photos... it's memories, reactions, emotions, love and fun. I am so thankful we decided to get one but I am even more thankful that we found Glen."
"Glen, Jennifer + I cannot thank you enough for making our day as special as it was! You played a huge role before, during, and then went above and beyond to make sure we will have the most amazing memories. We hope this isn't the last time we get to utilise your amazing skills! Much love."
"I'm so glad I stumbled across Glen, I've never seen any wedding videographer get himself so Involved in the day which I just loved so much! Glen is great fun and definitely brought a great vibe to the day and night. So many laughs!!
He captured everything absolutely perfectly, I'm still obsessing over our wedding videos he put together and watch them constantly.
You honestly can't go past Glen and would be crazy to not book with him.
Thanks again so much!!"
"At first I was not sold on the idea of getting a video as part of our wedding photography but my wife encouraged me to meet with Glen and really wanted to do it. After meeting with Glen I was feeling excited and inspired and really looked forward to seeing the end product. On the day Glen and his crew were professional and unobtrusive as they went about capturing the moments from our special day. I have to say when I watched it for the first time I cried. It was awesome! Hearing the vows and the speeches over laying the brilliantly selected footage has given us a fantastic memory we will always cherish. Thanks Glen. You are really good at what you do. Cheers."