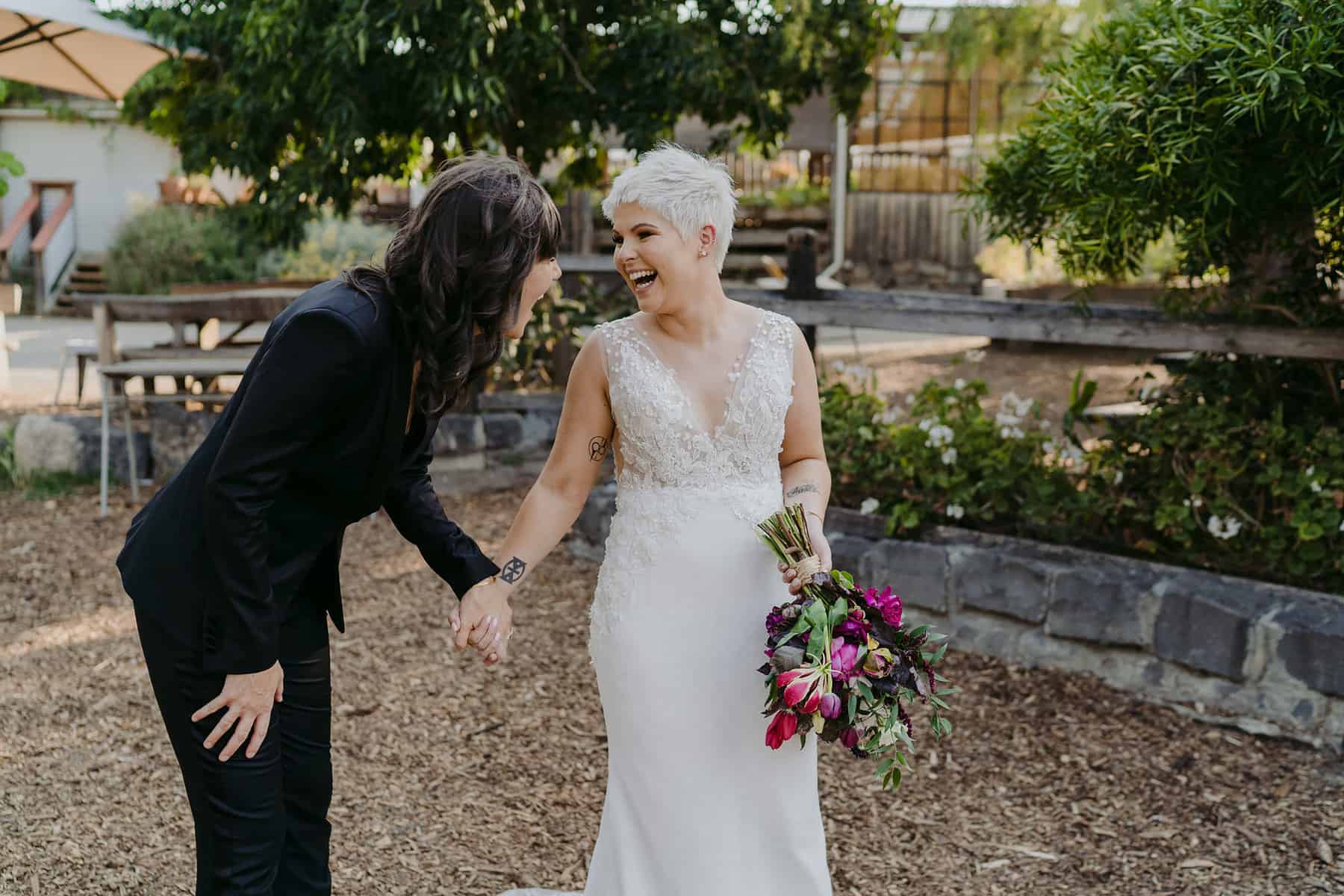 Wedding Videography FAQ's
Commonly asked Questions + Answers about your Wedding Videography
How much do you charge for wedding films?
how many hours are included in your packages?
Our prices start from $4400, which includes coverage for the full day, a short film (3-5 minutes) and the long version of the full ceremony + all the speeches.
Click to view our packages for Weddings and Elopements. Of course, if you're after something a little more customised we are happy to chat.
We're not focused on counting the hours on a wedding day - the best moments are unplanned and spontaneous. Simply put, we are with you from both parties preparations through to the reception formalities (think: speeches/cake/first dance); never leaving before some kicker dance moves have been captured. If you are wanting coverage right through to farewells, we've got that option sorted too.
What secures our wedding date? can we tentatively lock you in?
what are the payment terms? do you offer payment plans?
A $1000 retainer payment is required to secure your date with the balance due prior to your wedding day.
We are happy to offer a more customised payment plan - just chat with us and we can easily work something out.
Sorry, we don't take pencil bookings. Weddings often book 15-18 months in advance so our advice is to lock things in officially from the get-go to secure your date. Once our contract has been signed and deposit paid, this locks your date in.
who chooses the music for our films? i love taylor swift.
do you travel? are there any additional fees?
Firstly - Taylor rocks.
Couples entrust us to choose the music for their creative short films - trust us, we know what will work best with the narrative we are constructing for your day. Music is such an integral part of what we do as storytellers.
Every song is properly licensed and I can guarantee it won't date like John Legends 'All of me' or 'From this moment on' by Shania Twain. And none of your friends will have the same song for their wedding film – your film is as unique as you are.
Yes we travel. Whilst we call the Yarra Valley home, we've been fortunate to capture stories near and far across our great Australia land (inc Byron Bay, Uluru, Hamilton Island, Tasmania, and regionally from Phillip Island to Echuca/Moama.).

International destinations have recently included Vail, Colorado; Portland, OR; Vegas + London. Passport is ready.
Our standard packages include coverage within Victoria - outside of our boarders, we're more than happy to sort something out.
do you offer photography as well?
how long after the wedding day will we get our films?
We respect our craft far more than simply whacking together a corny teaser without any structure. Because I only take on a limited number of jobs per wedding season, it's important for me to make sure I deliver the very best films possible… and that takes time. Our turnaround time is generally within 12 weeks (seasonal depending).
You'll likely find in your quest that some photographers offer video services as a 'side', and not the main course. We prefer to focus on only what we're actually good at… wedding films.
It's super important to have a photo/video team that are on the same wavelength and share a similar ethos to capturing your wedding day.
We offer some amazing incentives when booking photographers we recommend - check out our friends here.