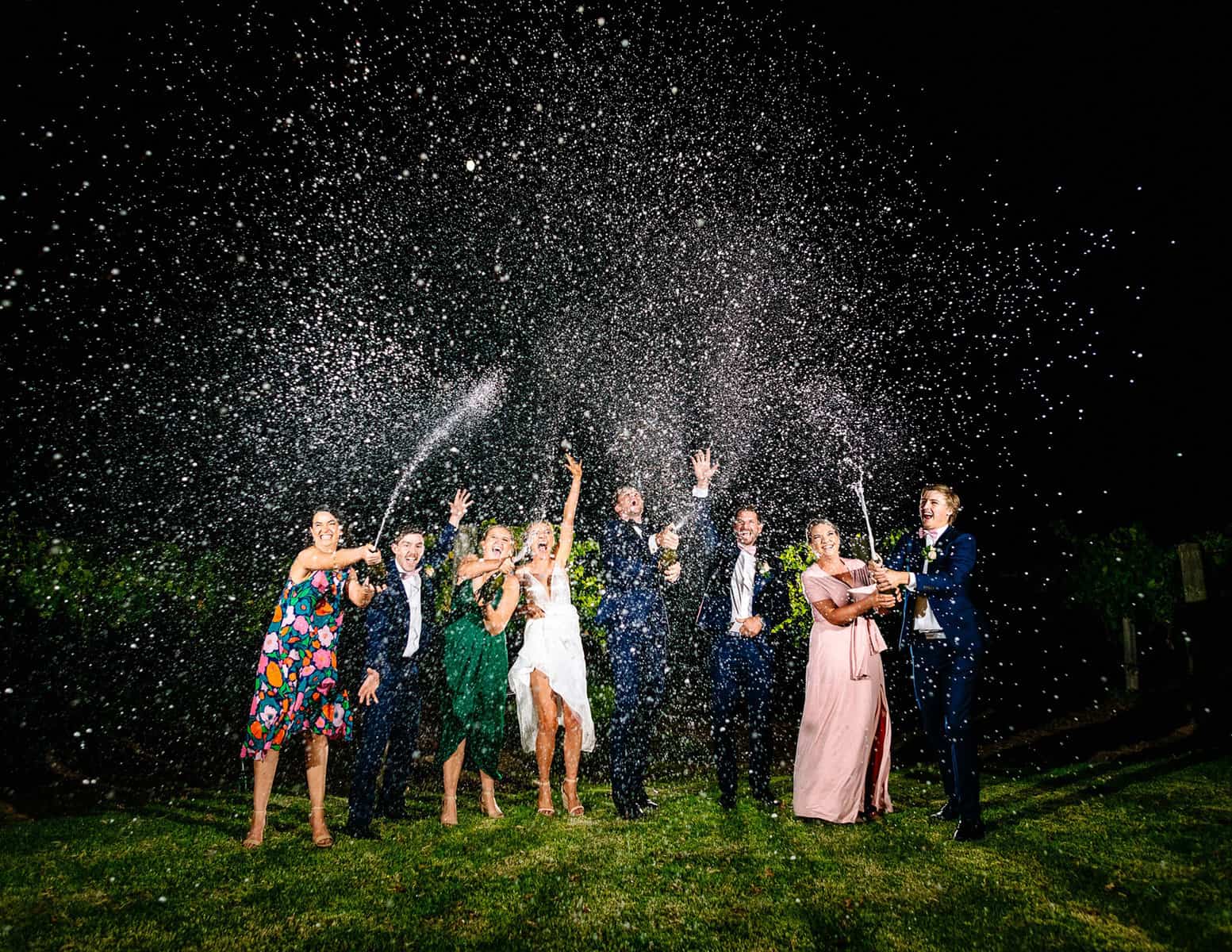 THE BEST WEDDING VENDORS IN VICTORIA
SERVICING THE YARRA VALLEY AND ECHUCA/MOAMA
When choosing your wedding squad, it's super important to ensure you choose a team that all work together as one and share the same ethos. Having the right people in your corner, always having your back and putting their best foot forward at all times ensuring you have the best day ever.
The bellow list of amazingly talented vendors are not only exceptional at their craft, they come with a gold tick of approval for us as your filmmakers to work alongside.
Get in touch with our friends bellow so your day has #noawkwardvibes
It's super important that your photo/video team are both on the same wavelength and share a similar ethos to capturing your wedding day.
These legends are the best of the best, all of whom I work frequently with and will ensure you have the best day ever with plenty of good vibes.
if your photographer isn't on this list - please consult with me before locking anything in.
trust me!
regional VIC + echuca/moama
Your ceremony is the important bit. Your celebrant is the only person who is legally required to make it official. They're kind of important so it's important to choose wisely.
A memorable ceremony shouldn't be boring or awkward - so hit up these legends to ensure your ceremony is the best part of your day.
All these legends have amazing sound systems as well, so there will be no cut outs mid way through your vows #hireapro
DJ / BANDS / ACOUSTIC DUOS
WHether you're after some sweet background music during your ceremony/canapé hour, or wanting your dance floor to be a massive party - these legends have you covered.
Most also double as a killer MC for your reception too - let Uncle Johnny have the night off and be a guest... trust me.
Wanting to ensure you are looked after 110% and have the best day ever? Look no further than these stellar venues all scattered across Victoria.
I can personally guarantee you'll be treated like royalty at every one of these spectacular places where you can say 'i do' and have the best celebration.
Florals that'll knock your socks off.
event stylists, bendigo, echuca
event hire/ stylists, yarra valley
mornington peninsula / yarra valley
The one criteria I have for hair and makeup artists is they always run on time during preparations.
Hit up these legends as they deliver 100% of the time and are all exquisite humans.
Legendary tailored suitS.
If you know me, you know I have a massive sweet tooth - so having the most amazing dessert or treats is of upmost importance.
WEDDING PLANNERS WHO ARE ACTUALLY REALLY AMAZING AT THEIR JOB AND WILL GIVE YOU THE BEST EXPERIENCE EVER.
ANYONE CAN BE A "WEDDING PLANNER" - THESE LEGENDS ARE NEXT LEVEL AND WILL ADD VALUE TO YOUR WEDDING JOURNEY.