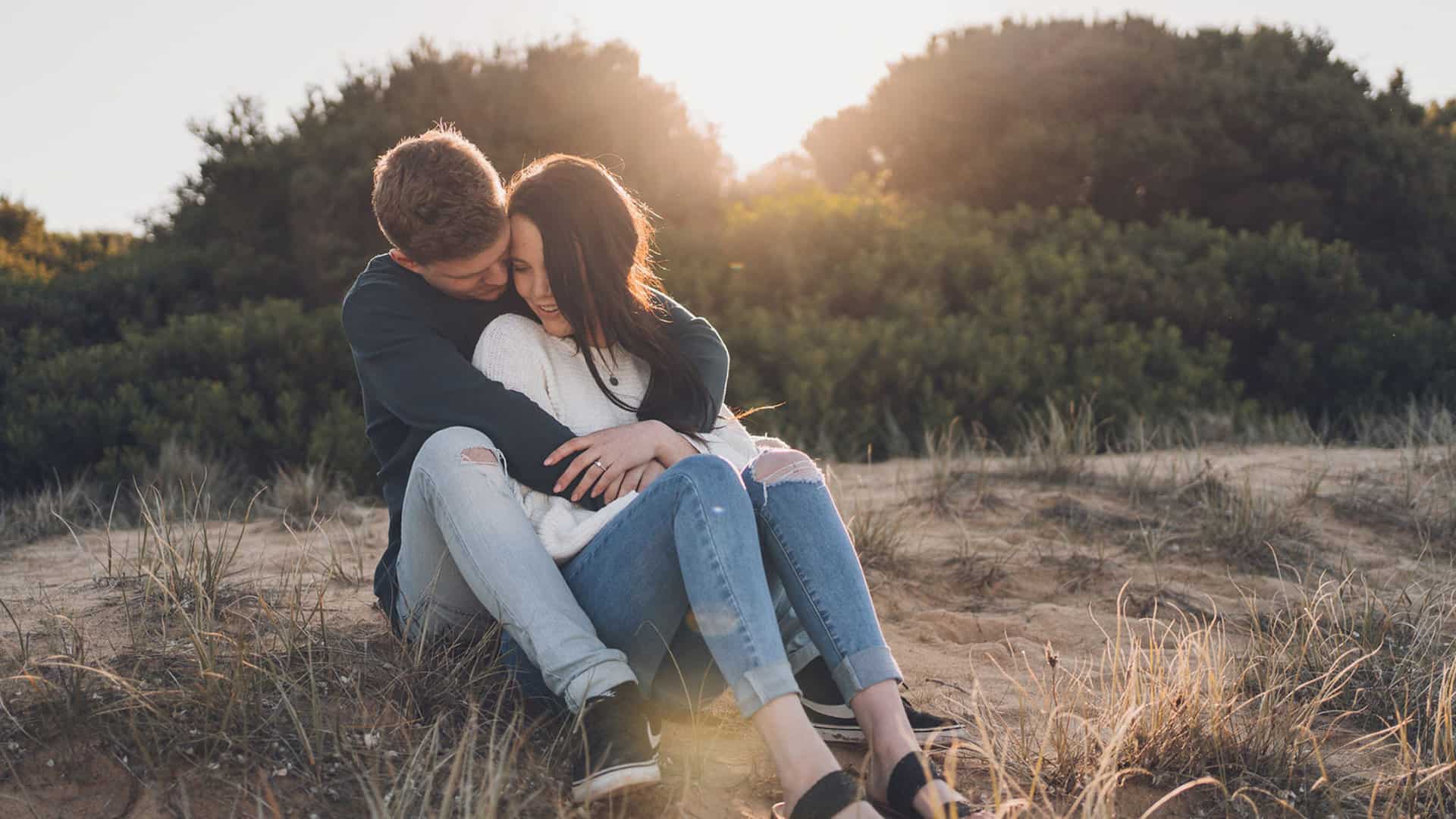 Yarra Valley Couple Videographer
Perfect to showcase your love before your wedding day, our Loved Up Films focus on your energy as a couple and the excitement prior to the big day. This may include pre wedding interviews, one of your outings as a couple, engagement celebrations or something more adventurous... the skies the limit.
ON LOCATION, PHILLIP ISLAND
Young love, isn't it the best?!
Excited to see these two wed at the end of 2020. Our loved up shoots are perfect for before the day to show you both of as a couple and to feel absolutely comfortable prior to your wedding day.
Often the story of the engagement is as exciting as the wedding. Steph + Paul retold how they became a couple and the journey in their relationship in a film which was played at their engagement party.
ON LOCATION, THE REDWOOD FOREST
An engagement shoot alongside your photographer is the perfect excuse to get some cute AF couple portraits of you both, as well as getting comfortable being in front of the camera ahead of your wedding celebration.
The skies the limit for what we can cover:
Your Engagement Story
Engagement Celebrations
Pre Wedding Shoot
Couple Adventure Session
Final Dress/Suit Fittings
Wedding Rehersals Donec libero a, libero feugiat risus gravida et tempor in. Suspendisse felis velit ut diam. Nunc sollicitudin mattis metus mattis nibh sed. Venenatis fermentum cursus velit pellentesque nulla ut nam ut diam. Feugiat nunc, facilisi sed tortor,z tempor risus pulvinar. Vitae arcu amet, sit nullam neque purus tortor. Erat velit eget faucibus rhoncus. Viverra diam tincidunt enim, purus in faucibus id pretium mi. Magna massa amet.